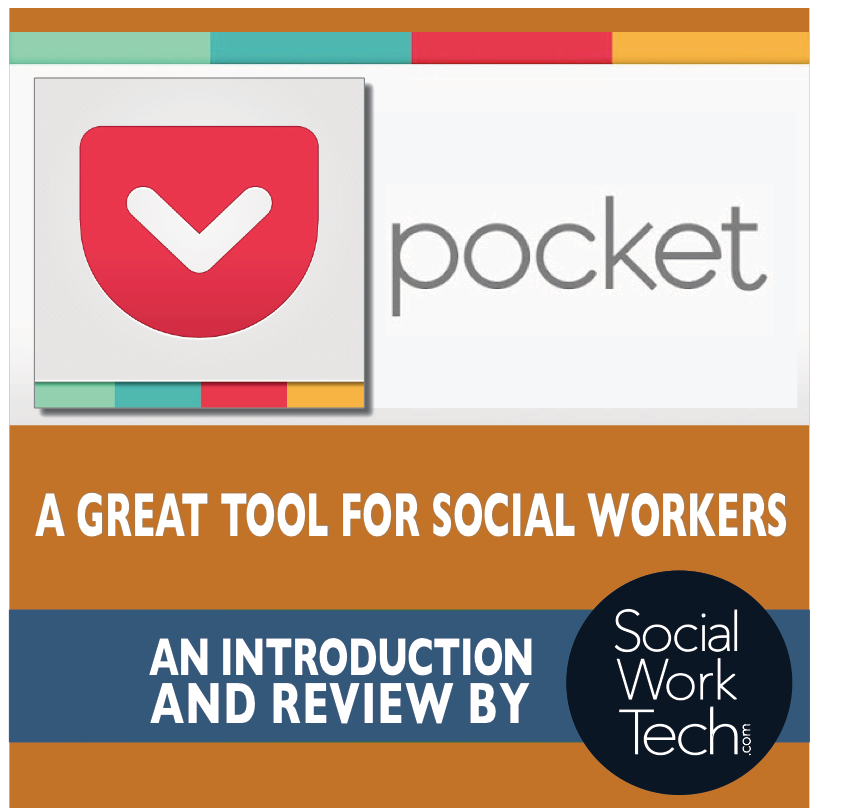 I wanted to write about some of the apps that I use on a daily basis. As the internet has become a daily part of our existence, it's common to run into content, stories, etc. that resonates with you.
Pocket is Free App That I Use Daily
Pocket is that safe harbor to keep, clip, archive, store, and share online reading. It is a "read it later" app which allows you to digitally "clip" articles and revisit them later. If you're a busy social worker like me that can catch a quick glimpse of social media during a brea, then this app is for you! As far as I know, Pocket does not work on any type of payment model. The experience in using this service is what you would expect from paying a premium – the functionality, apps, and clipping are all very well executed – all for no cost to the consumer.